FAVR vs Flat Car Allowance Savings Analysis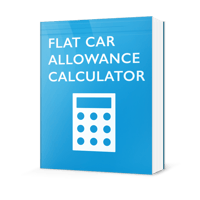 Flat car allowances are one of the most common ways to reimburse, but they are also one of the most expensive. Since car allowances do not take into consideration actual costs, they are generally subject to tax withholdings, which increase the employer's costs and reduce the employee's net take-home amount. Unlike car allowances, Fixed and Variable Rate (FAVR) programs provide fair and accurate reimbursements that can be paid tax-free.

Receive a personalized assessment to discover how much your organization could save by switching from a car allowance to a tax-free FAVR program.